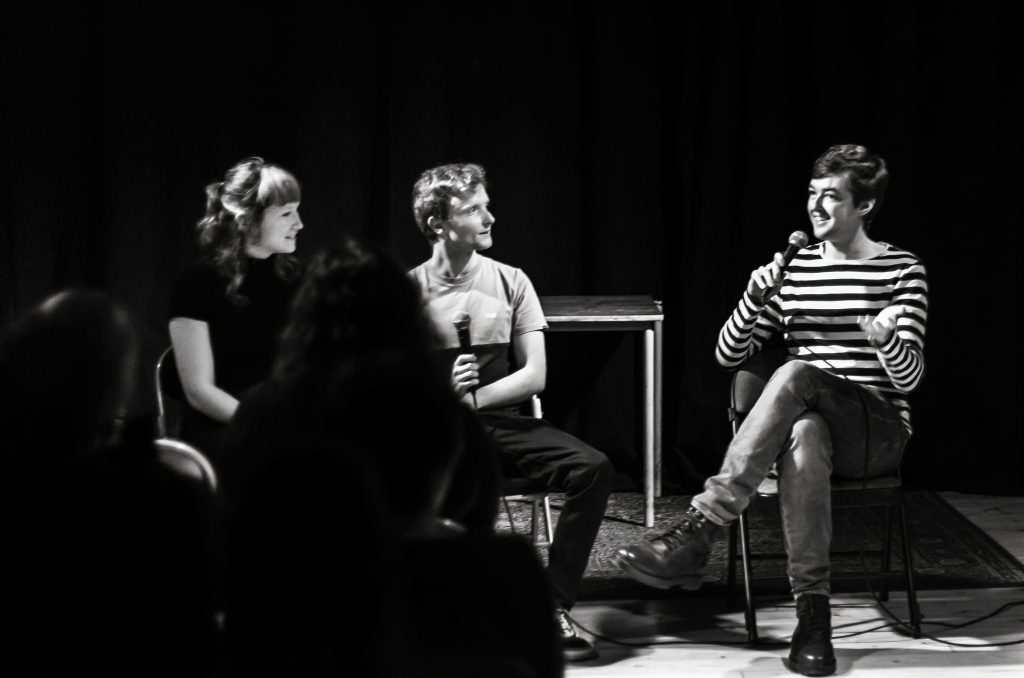 Hello! I'm David, a theatre maker and independent producer based in Glasgow. I'm dedicated to making innovative and thought-provoking new musical theatre. With a particular focus on new writing and bringing communities together, my work often explores the lives and stories of marginalised and working-class people.
As a writer-composer, I've worked on a number of projects including a surreal cabaret ("Hot in Brazil", Dark Star Productions) scripts for pantomimes ("Alice in Wonderland", Diamond Productions; "Peter Pan", independent), short films ("Declan", Interrovision), scripts for BBC radio ("Lewis Macleod's Wired News", Comedy Unit) and the book and score for musicals ("The Last Letter" and "Save our Library" dir. Stuart Edgar.)
I'm currently writing a new chamber musical for an intimate local venue.
I'm a founder of Roughly Staged Theatre, a theatre company dedicated to new writing. We run a regular scratch night to encourage new theatre writing in Glasgow, so please check it out if you'd like to join our wee theatrical community.
My producing experience & skills
Comprehensive project management and coordination for stage and live entertainment
Script reading, conceptualisation and creative planning
Designing and executing PR and marketing campaigns, including social media and web design
Fundraising, grant-writing, and day-to-day financial management
Issuing and writing contracts
Arranging casting, rehearsals and associated logistical tasks
Experienced with using Qlab and general sound design
Advanced IT skills, including database and CRM management, web development (PHP/Laravel/WordPress app development)
If you're interested in working with me or to have a chat about something, please reach out to me at [email protected]. I love meeting new people!